We want to meet you where you are.
For those not regularly participating in racial and gender justice work, the language can sometimes feel inaccessible or daunting. Please use this glossary to bolster your understanding of how we speak about the priorities of A National Agenda for Black Girls and the communities it serves.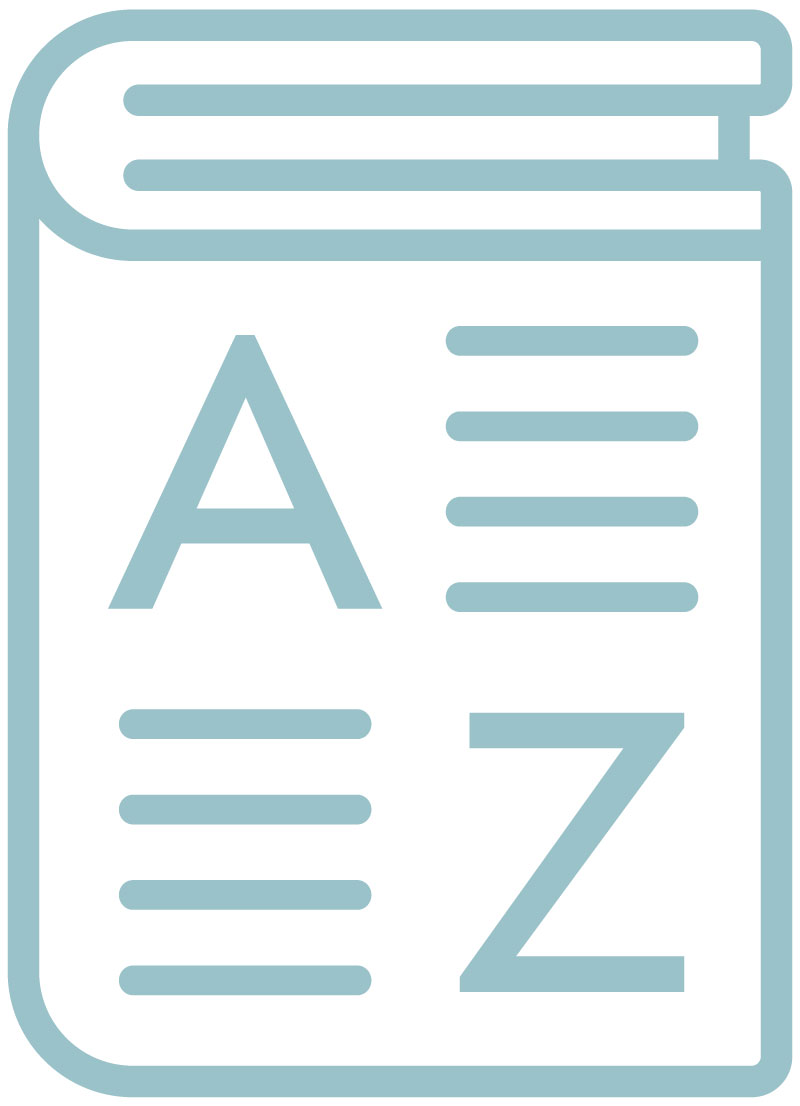 Black Girls
Black Girls
Black girls, like all communities, are not a monolith. We recognize and center Black youth across the full spectrum of gender, including cisgender and transgender Black girls, and all young people who have experienced Black girlhood. Where brevity is required and for the purpose of GGE's work, we use the phrase "Black girls" as an umbrella term to refer to cisgender and transgender girls, and non-binary, and gender non-conforming youth.
Cisgender (cis)
Cisgender (cis)
Pronounced "sis-gender," this term refers to a person whose gender identity aligns with the sex they were assigned at birth.
Consent
Consent
To permit, approve, or agree. In order for something to be consensual, it means that all parties involved agree to the limits of what they are doing.
Gender Expression
Gender Expression
All the ways a person communicates their gender to others through the way that they look. Gender expression includes but is not limited to clothing and hairstyles. Gender expression is also a way to explore one's gender identity.
Gender Identity
Gender Identity
One's internal, deeply held sense of one's gender. Many people identify strongly with either the masculine or feminine. However, not everyone's gender identity fits neatly into one of those two choices. Unlike gender expression, gender identity is not always visible to others.
Gender Justice
Gender Justice
Society free of gender barriers. A society in which individuals are not held back by implicit bias, stereotypes, or prejudice and can reach their full potential, whether at school, in the workplace, or in the community.
Gender Non-Conforming (GNC)
Gender Non-Conforming (GNC)
A term used to describe some people whose gender expression is different from conventional expectations of masculinity and femininity. This is not synonomous with transgender and should only be used if someone self-identifies as gender non-conforming.
Gender-Based Violence (GBV)
Gender-Based Violence (GBV)
Violence that is directed at an individual based on their biological sex OR gender identity. It includes physical, sexual, verbal, emotional, and psychological abuse, threats, coercion, and economic or educational deprivation, whether occurring in public or private life. Women and girls are disproportionately harmed by gender-based violence.
Intersectionality
Intersectionality
Coined in 1989 by Professor Kimberlé Crenshaw, intersectionality describes the overlap of various social identities such as race, gender, sexuality, and class, and how they shape the specific type of systemic oppression and discrimination experienced by an individual.
Non-Binary (NB)
Non-Binary (NB)
A gender identity that refers to a person that does not identify exclusively as a man or a woman, or may identify outside of the gender binary entirely. This can also include people who identify as Two-Spirit or a myriad of other identities that do not fit into the man-woman binary.
Racial Justice
Racial Justice
Most people view racism primarily as the result of individual action: personal prejudice or stereotyping, and intentional acts of discrimination by individuals. However, racial justice also analyzes systems and institutions and seeks to dismantle the structures which allow racial injustice to thrive. In seeking racial justice, we're seeking a proactive reinforcement of policies, practices, attitudes, and actions that produce equitable power, access, opportunities, treatment, impacts, and outcomes for all.
Reproductive Justice
Reproductive Justice
A movement, led by women of color, that identifies the complexities and intersections of the women's reproductive rights movement. Reproductive Justice includes Black women and women of color maintaining full autonomy over their bodies. This concept also includes the recognition that reproductive rights are about more than being pro-choice, but rather expands the work to include the analysis of systems of power. It includes the autonomy to decide to have children, recognizes the right to parent one's children in a safe and healthy environment, and acknowledges the importance of having access to the basic human rights, (food, shelter, housing, healthcare) which allow for those children to thrive.
School Exclusion
School Exclusion
Temporary or permanent removal of a student from school as a punishment for disobeying some form of school policy, guideline, or rule.
School Pushout
School Pushout
School-based arrests, suspensions, or expulsions that lead to students being "pushed out" of the school system. These practices foster the criminalization of young Black, Latinx, and Indigenous women and girls, and are often used in reference to the School-to-Prison Pipeline.
Shelby County v. Holder
Shelby County v. Holder
The Supreme Court case that declared Section 5 of the Voting Rights Act, requiring certain jurisdictions with a history of voting discrimination to submit any proposed changes in voting procedures to the U.S. Department of Justice or a federal district court before it goes into effect to ensure the change would not harm minority voters or be unconstitutional.
Surveillance
Surveillance
Practices of the state to monitor, watch, or control the movement and communications of people.
Transgender (Trans)
Transgender (Trans)
An umbrella term for people whose gender identity and/or gender expression differs from what is typically associated with the sex they were assigned at birth. People who are transgender may describe themselves using one or more of a wide variety of terms. Use the descriptive term preferred by the individual. Transgender identity is not dependent upon medical procedures.